The evidence continues to mount that Canada's kids face a growing threat to their mental health, as you can see in this CBC report. http://www.cbc.ca/news/canada/canadian-hospitals-stretched-as-self-harming-teens-seek-help-1.2574316
Mental health services are strained as a growing number of teens show up at emergency rooms across Canada with self-inflicted injuries and suicidal thoughts, say pediatric psychiatrists.
"We're seeing twice as many kids as we were 10 years ago," said Dr. Hazen Gandy, division chief of community-based psychiatry at the Children's Hospital of Eastern Ontario in Ottawa.
The hospital says recent statistics show an unprecedented spike in ER visits for kids in mental health crises. In 2012-13, it reported that 2,900 children and teens under 18 sought help — up 64 per cent since 2009-10 and the highest number of pediatric emergency mental health visits in Ontario.
"This is an issue across the country."
In this context, I think it's even more urgent we adopt nation-wide early childhood interventions like the PAX Good Behaviour Game.
In Angry Kids & Stressed Out Parents, you'll see the PAX Good Behaviour Game played in Winnipeg classrooms. The game was a pilot program in Manitoba schools last year.
It's a very simple concept – reward kids for being good!– and the benefits are dramatic, especially when it comes to the worst of childhood mental health outcomes – thinking about suicide.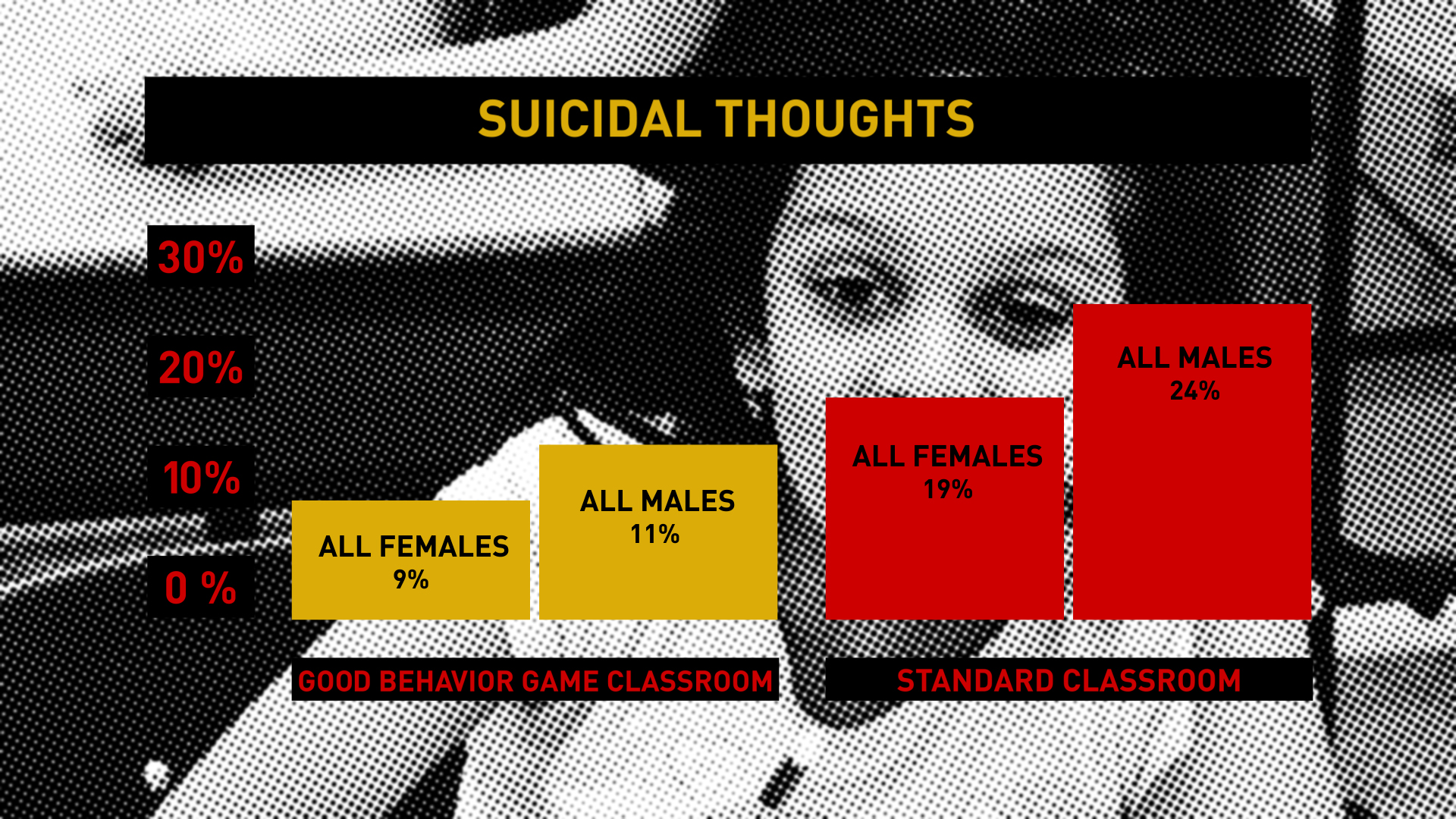 For more on the PAX Good Behaviour Game, be sure to tune in to Angry Kids & Stressed Out Parents next Thursday, March 27th at 9pm on CBC's Doc Zone.
 – Maureen Palmer, director, Angry Kids & Stressed Out Parents