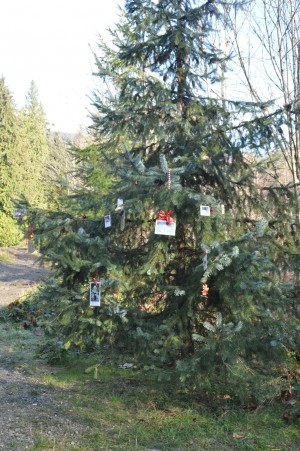 Call us sentimental but every year at this time when we're heading up our local trail and see that, seemingly overnight, dog owners have decorated a wild tree with photographs of their dearly departed pets…well, we tear up.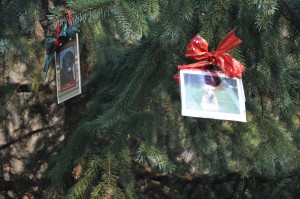 Too sweet, really, and a clear statement about how dogs have become family members for so many people in our urbanized, sometimes alienated society.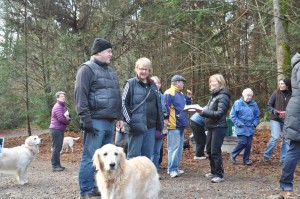 So we put up posters asking the midnight decorating crew to do the deed in daylight hours when we could film for our upcoming documentary Dog Dazed.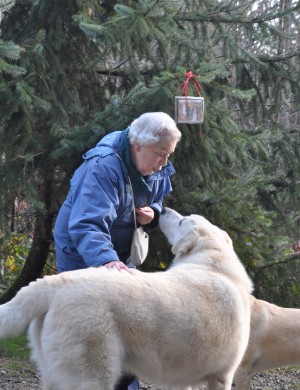 Among the folks who came to hang a decoration in honour of their dearly departed pets, 80-year-old Anne who hasn't actually owned a dog for years but still walks the trail most days with a pocketful of treats for her doggie pals. She makes everybody's day a little brighter, especially the furry folk!