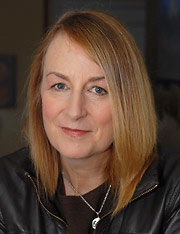 Bountiful Films' Helen Slinger has been named one of 'British Columbia's 100 most influential women' by the Vancouver Sun.  Helen was recognized in the Arts and Culture category.
Helen's "filmmaking is all about taking a grabber of an event and turning it on its head," according to the Sun's Daphne Bramham, about digging deeper and 'looking for real meaning beneath surface shock."
We'll second that!  Look no further than Helen's most recent film, the shockingly intimate When the Devil Knocks.
Check out the Sun's complete list of BC's 100 Most Influential Women