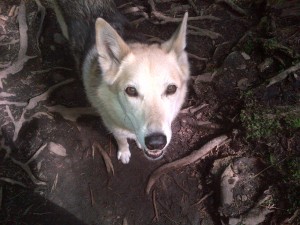 So my dog Billie isn't super big – under 50 pounds – and we definitely don't overfeed her svelte Husky/Whippet X self. (Love the dog, can you tell?)
But yesterday she pooped FOUR times.
It was a day like this a year or so ago that got me thinking about just how much dog poop is generated every day in dog-crazy North America. I decided we had to include that statistic in our documentary on the proliferation of urban dogs.
It was a bit of an odyssey but we tracked it down. Across North America, dogs deposit some 30 thousand tons of waste daily! That's the weight of 153 Great Blue Whales, the biggest mammal on Earth!! See how we did the Poop Math – http://www.cbc.ca/doczone/episode/dog-dazed.html