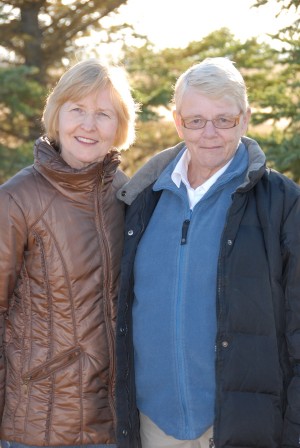 I am thrilled with the outpouring of positive responses to the documentary and to the radio interview about Dissociative Identity Disorder (DID) with Anna Maria Tremonti on The Current the morning When the Devil Knocks ran on The Passionate Eye.
I've heard from therapists who work with DID clients, spouses and partners seeking information for their loved ones who suffer with DID and are having trouble finding adequate treatment, from former clients, and from friends and strangers alike who have offered their congratulations.
I told Helen Slinger the night of the premiere in Vancouver that she had been successful in creating a most important film that would certainly achieve what Hilary and I wanted – to educate both the public and the therapeutic community about Dissociative Identity Disorder and its treatment.
Hilary was adamant that professionals needed to be educated as to the legitimacy of the DID diagnosis, so that she and others who suffered like her would no longer be dismissed by the psychiatric community as imagining their condition or as malingering, or told as she once was by a psychiatrist to "get over it – it's water under the bridge." She also wanted the public to be informed – to know that DID was not a myth, and also that it was nothing to be afraid of.
Especially though, Hilary wanted to give a message of hope to others who have suffered extreme and repeated abuse in childhood, that they can be helped, and that if they persist in their treatment with a professional who has expertise, that they, too, can recover and be well and strong and whole.
I know that, like me, Hilary would have been thrilled with the positive responses to her film. I am so sad that she isn't here with us to share the success of this project, which is also a celebration of her courage and determination. I'm sad for her foreshortened life, and for the loss of her wonderful spirit in our world. And I agree with the psychologist from Saskatoon who said to her DID clients after hearing the radio interview, "We have a hero!" It appears now that it is not only Hilary's dear friends who see her as Superstar.     – Cheryl Malmo, February 2011
When the Devil Knocks is available for online viewing now at The Passionate Eye website. Please contact us if you would like to purchase the DVD.